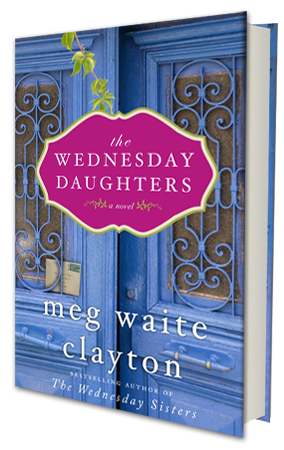 ORDER FROM:
Amazon
Barnes & Noble
IndieBound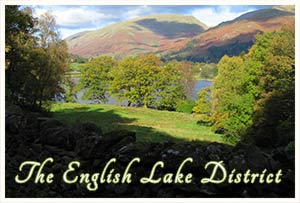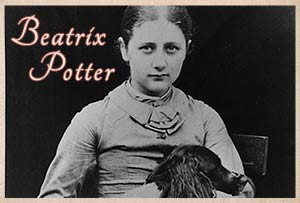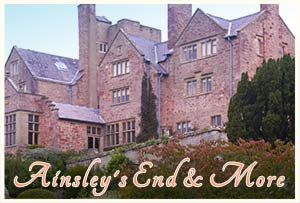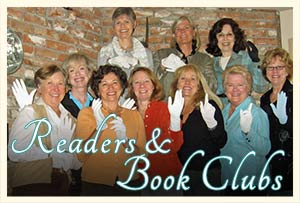 "Enchanting."—People Magazine
Selected as Recommended Summer Reading by:
Chicago Tribune • Fort Worth Star-Telegram • San Jose Mercury News

New York Times and USA Today bestselling author Meg Waite Clayton returns with "a captivating novel about mothers and daughters, lifelong friendships, love affairs, betrayals, and redemption…. Satisfying and surprising."*
Not long after Hope arrives at her mother's holiday cottage in the English Lakes, she finds a stack of old journals written in a mysterious code. Equally perplexing is the man who knocks at the door, a wealthy Englishman Ally never mentioned to her daughter or to anyone else. Hope and lifelong friends Anna Page and Julie have come to England to close up Ally's cottage. Instead, Ally's English friend takes them to the forests and fells and waterfalls that inspired Beatrix Potter's Peter Rabbit and Wordsworth's poetry—hikes through the emotional landscapes of their mothers' choices and their own. As the daughters uncover the true reasons for Ally's trips to England—reasons as intricate as the personal-secret box Hope carries with her—they reach a new understanding of the complexities of romance, the bonds of family, and the inescapable pull of the past.
* J. Courtney Sullivan
A LITTLE OF THE PRESS
"For Meg Waite Clayton, feminism's 'second wave' continues" a feature piece by Georgia Rowe
in The San Jose Mercury News
"Mothers and Daughters: Switching Roles, Inheriting Secrets", an interview by Caroline Leavitt on the PBS blog, Next Avenue
REVIEWS AND PRAISE
"Readers who loved Clayton's 2008 best-seller, The Wednesday Sisters, have a great summer book waiting for them … Clayton highlights the similarities and differences in each generation of women, and spices the story with fictional conversations between Ally and Beatrix Potter."
—Georgia Rowe, The San Jose Mercury News
"Fans of The Wednesday Sisters will relish this new work, which intersperses captivating journal entries within its chapters and easily deserves to stand on its own. Given Clayton's vivid imagery and rich historical detail, readers will almost be able to see Beatrix and her husband rowing along the tarn at sunset."
—Margie Scott Tucker in Publisher's Weekly's "Galley Talk"
"Despite its serious theme, THE WEDNESDAY DAUGHTERS is a heartwarming tale of a group of women who know the best and the worst about one another, yet choose to embrace each other anyway as sisters and as friends. The book is filled with memorable characters, both British and American, who lend a touch of flavor and believability to the story as well. It's easy for readers to imagine themselves amidst the peace and beauty of one of England's most famously attractive natural areas."
—Amie Taylor, BookReporter
"Clayton addresses the themes of mothers and daughters, friendships, love and betrayal through beautiful storytelling. She delves deep into the human heart as she expresses the personal struggles of her main characters. Solid pacing, an intricate plot, and genuine characters hook you in and keep you hanging on until the very last page is turned."
—Melanie Bates, Romantic Times
"The present and the past intertwine beautifully and inevitably in Meg Waite Clayton's winning follow-up to The Wednesday Sisters. From the beguiling Lake District setting, to a completely charming (and spot-on) portrayal of Beatrix Potter, to the way the Wednesday daughters strive to unpuzzle both their own choices and their mothers' legacies, every layer of the novel delivers. Utterly rich and satisfying."

—Paula McLain, New York Times bestselling author of The Paris Wife
"Charming, thoughtful and atmospheric in that way only Meg Waite Clayton can write, The Wednesday Daughters is a jewel of a book. It's told with a deep and lovely understanding of generational ties, and it celebrates what ultimately matters most. Fans of The Wednesday Sisters are going to fall in love all over again."

—Sarah Addison Allen, New York Times bestselling author of The Peach Keeper
"The Wednesday Daughters was a bewitching escape of a novel. The characters became my beloved companions. I never wanted it to end."

—Elin Hilderbrand, New York Times bestselling author of Summerland and Beautiful Day
"A captivating novel about mothers and daughters, lifelong friendships, love affairs, betrayals, and redemption. Clayton transports us to the English Lake District, an area rich in literary history and romance, where her characters' secrets unfold in ways both satisfying and surprising."

—J. Courtney Sullivan, New York Times bestselling author of Maine and The Engagements
"With delicate, precise strokes, Meg Waite Clayton illustrates and explores the intricate effect of the secrets we keep, even from those we love, in The Wednesday Daughters. This is the perfect novel for every mother, daughter and sister to read, savor, and discuss over a pot of tea."

—Melanie Benjamin, New York Times bestselling author of The Aviator's Wife
"A beautifully elegant and unique meditation on the secrets that lie in the hearts of women, and the bonds of love between mothers, daughters, and friends."
—Eleanor Brown, New York Times bestselling author of The Weird Sisters
"What a rich book! With her cast of fresh, engaging characters and her vivid English Lake District setting, Meg Waite Clayton reveals so much about our most vital human connections: the relationships that infuriate us, challenge us, make us happy, make us whole."
—Marisa de los Santos, New York Times bestselling author of Falling Together and Love Walked In
"Captivating, wise and exquisitely crafted, The Wednesday Daughters is part mystery, part love story, and part tribute to the works of Beatrix Potter and the lore of England's Lake District."

—Cathy Marie Buchanan, New York Times bestselling author of The Painted Girls and The Day the Falls Stood Still
Join Meg's WEDNESDAY READERS' CIRCLE
VIP news and giveaways, sneak peeks at new releases, help with research questions, character naming, and title and cover selection
(I do not ever, for any purpose, share your information with anyone else. And if you change your email or your mind, all correspondence will come with easy update and unsubscribe links. Thanks!)
I'll also be keeping folks posted on my facebook author page, and doing giveaways through my blog, 1st Books.